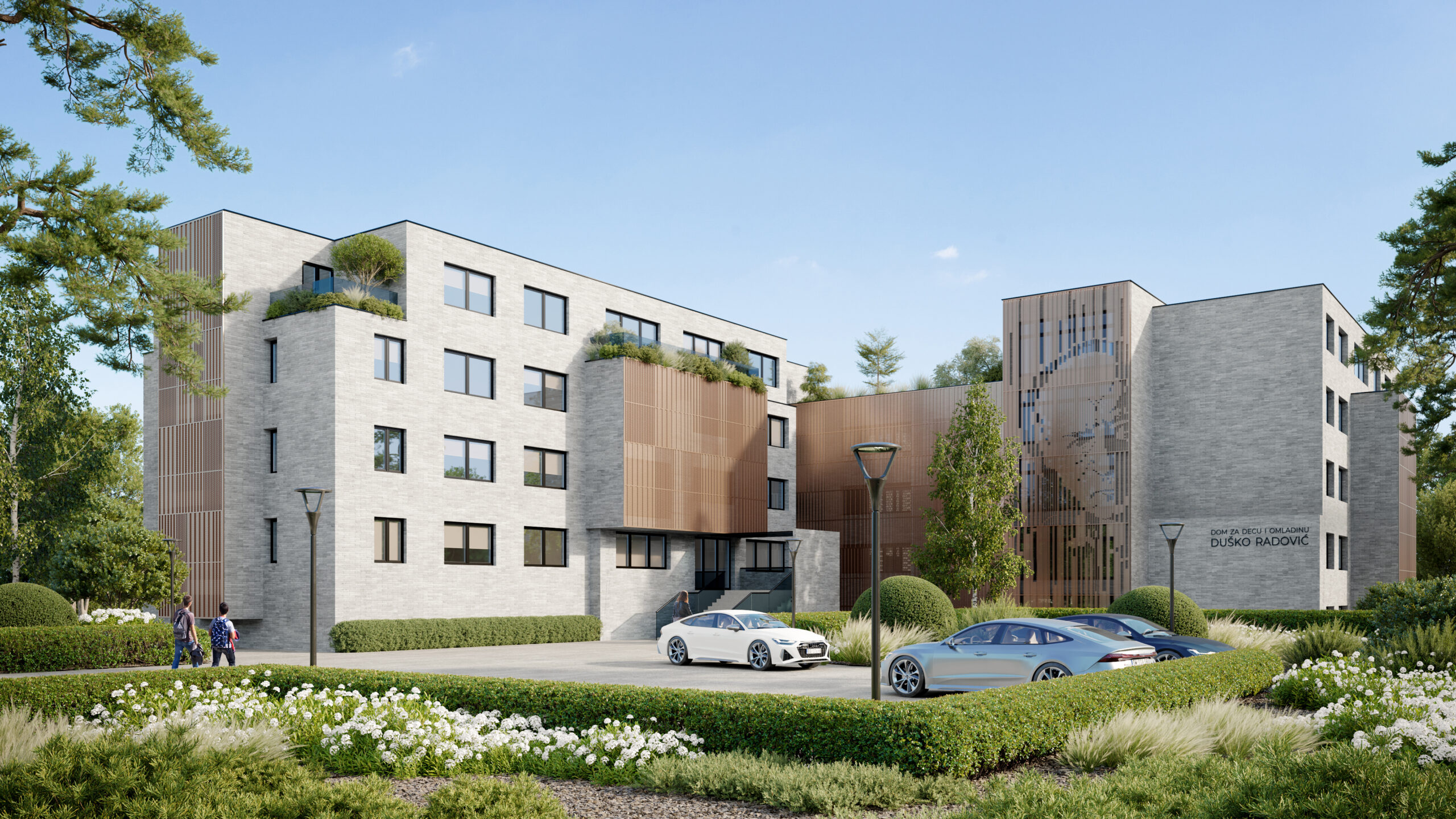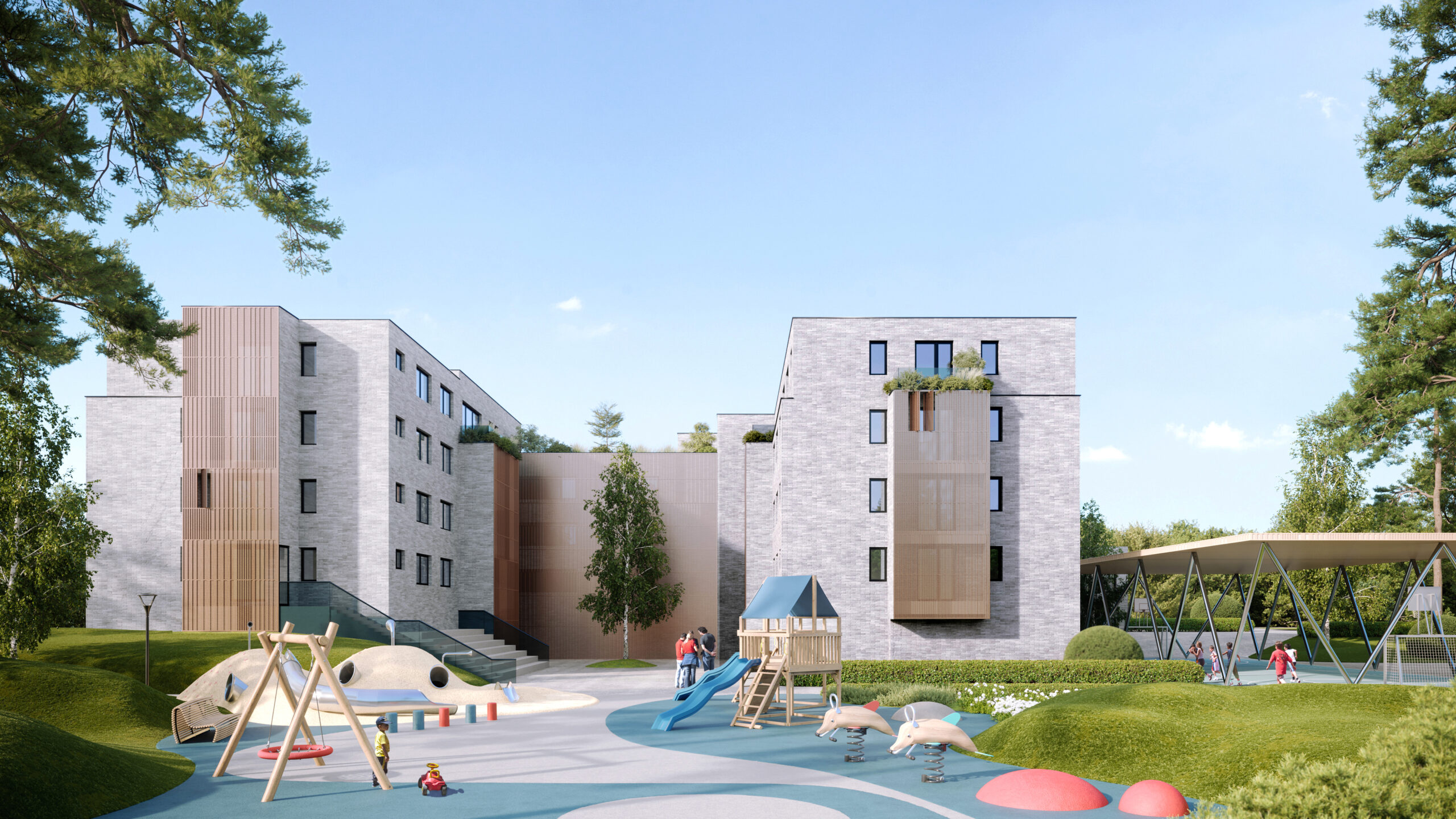 Home for Children and Youth "Dusko Radović" / Niš
The primary purpose of this type of centers and homes is to provide practical, educational, and psychological support to children and teenagers. "Duško Radović" Home for Children and Youth is both a children's shelter and a home for care in which young people feel welcome, protected, and cared for.
Upon the investor's request, the plan was to reconstruct, adapt, and upgrade the Home for Children and Youth "Duško Radović" building in Niš.
The Orphanage with a basement, ground floor, and two floors was built in 1984 in the northwest of an approximately square plot, with the main entrance from the north and the service entrance from the east. The Home is dimensionally designed in three wings interconnected by vertical passageways and one with a connecting part for the kitchen. The building has three independent units comprising the Orphanage, the Centers for Family Placement and Adoption, and the City Municipality of Pantelej.
The reconstruction aims at the maximum separation of the three existing functional units and improved independent operation of each of them. An additional subject of works is energy rehabilitation of the building, improved accessibility, rehabilitation of the entire interior and exterior, increasing capacity by extending and upgrading the building to have three floors, and landscape design reconstruction with expanded parking capacity and new rest and recreation facilities fully adapted to users with severe disabilities. The scheme is that each floor is assigned to only one age group where all the needs of children are accommodated, from quiet, intimate time to group activities.
The shape of the building is simple and straight-line. It is dominated by earthy neutral tones, with a contrast in the masses and intensity of textured white bricks and dominant bronze cubes and a front made of a combination of fixed and rotating perforated sheet metal panels. The cubes are conditioned by the existing terraces position, with changing volume and direction, which simultaneously creates facade dynamics and coherence with a slight deleveling in facade brick parts. The main appearance of the building is emphasized on the north side by the figure of Duško Radović in perforated sheet metal. The interspersed greenery creates a pleasant and soothing ambiance that fits into the environment surrounded by tall trees separating it from the surrounding buildings.
INVESTOR: Republic of Serbia
LOCATION: Niš, Serbia
AREA: Gross area = 6500 m2
YEAR: 2021